After generously receiving some Sephora gift cards for Christmas, I wasted no time spending them! Sephora is one of my favorite places to shop, for obvious reasons, but generally I am overwhelmed when I walk in and just stick to the things I know. Although I do tend to repurchase things that I know I like, I do still like to try new things.
With all of the beauty bloggers/vloggers doing Vlogmas in the last month, I have written down quite a few things on my Wish List, and I took full advantage of this trip. I even reached VIB status! I've always been a Beauty Insider, but now I feel like a whole new world has been opened to me…and millions of others…well, I was excited about it! Oh yeah, I guess you want to know about what I got…
First Aid Beauty Facial Radiance Pads
Caroline Hirons, skincare goddess, has spoken about these in her YouTube videos numerous times and also on her blog, so I knew I needed to try them! I am not all that jazzed over manual exfoliators (ie. cleansers with scrubby bits in), but chemical exfoliators are a different story. My skin is quite sensitive though. I know this brand is known for being sensitive skin safe, and this product is exactly that. It doesn't burn, or itch, or make my skin feel dry and tight, and it has no scent. I noticed a difference in my skin after the first use! I use one pad on my face and neck each night after I cleanse. I purchased the smaller pot to test before splashing out on the big one, but I am sure I will be repurchasing the bigger one when these run out.
Caudalie Beauty Elixir
Another much hyped product in the beauty blogger/vlogger world, and with due course! I'm not sure exactly what it is about it, but it's just so nice. It can be used as a toner after cleansing, as a facial mist anytime, or even as a makeup setting spray. It has quite an herbal/natural scent which I really like, but many people can't get past. Personally, I think that is part of its appeal. I use this mainly as a toner after my morning cleanse. It is super refreshing and because it is a bit of a bi-phase product (had liquid and oils that you have to shake up before using) it feels very moisturizing on the skin. I have repurchased this a few times now, but I really think it has become a regular part of my morning skincare routine.
Soap & Glory Butter Yourself
If you've read my blog for awhile now, you will already know how much I love Soap & Glory as a brand. I think their moisturizers are some of the best on the market right now. This body butter is my favorite though. It has AHAs in and they are great for skin – namely gals like me who struggle with what I call "chicken skin" on the backs of my arms from time to time. I started slathering this stuff on my arms and legs nightly before bed and I've not had a problem since! Plus, the scents of the entire range is AH-MAZING! This is my third tub, and I will continue to repurchase it.
Nars Velvet Matte Lip Pencil in Dragon Girl
This is a total Anna, from ViviannaDoesMakeup, inspired purchase. Much like Estee, from Essie Button, everything she talks about – I HAVE to have! These girls are just on point when it comes to hair, beauty, fashion…everything! So back to the product…Anna has been raving about these lip pencils for ages now, and I just had to know what all the hubbub was about. I picked up Dragon Girl, which is a pinky orangey red because I tend to love these colors. Let me preface with this:  I've NEVER worn a red lip before. It's not that I dislike the color. I've just never had the balls to try it. I think what Anna says about preferring matte bold lips is true. I swiped this onto my lips when I got it and fell in love! The color is great, the formula is great, and I now need ALL of them! Thanks Anna 🙂
What do you think?!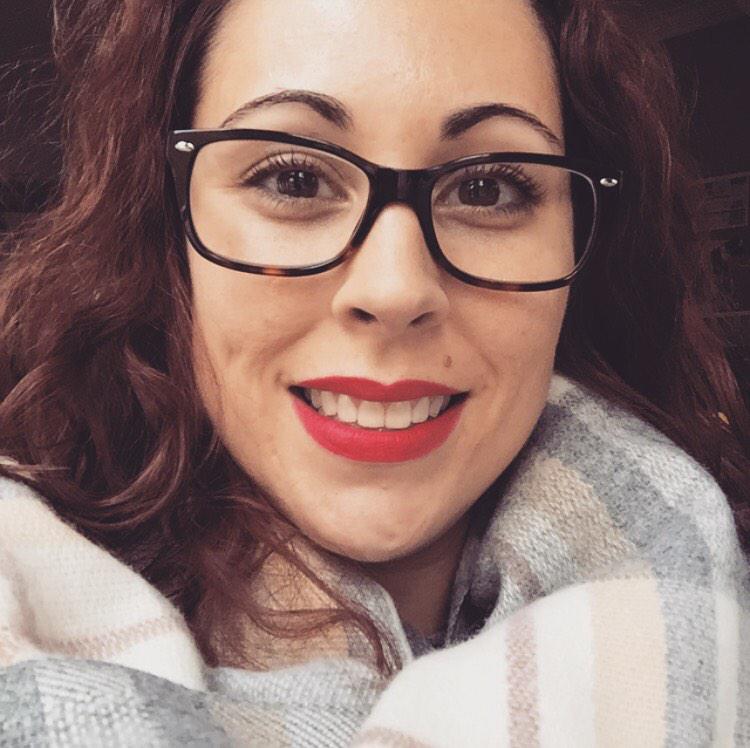 Estee Lauder Pure Color Envy Lipstick in 120 Desirable
My final purchase was another YouTube beauty guru inspired one. Anna from the Style Diet, and also the SacconeJolys (my absolute favorite daily vloggers), has a love of nude-y pink lip color just like I do. So when she mentioned that she was using and loving this lipstick, I knew I had to have it. It is a great opaque ballet pink color. It is a bit of a drying formula, but if you use a good lip balm, it won't be an issue. The smell of these lipsticks is so good too – like cake almost. I think the best part of this lipstick is the packaging…yes, I know packaging shouldn't be a deal maker or breaker, but you and I know it always is. The tube is weighty and navy blue with gold ends, and it's magnetic! There is nothing more satisfying than closing the tube. Try it sometime, seriously! It is a pricey tube of lipstick, but it is super long lasting (on me) and feels much more expensive than it is.
What have you picked up from Sephora lately? I'm always up for trying something new!